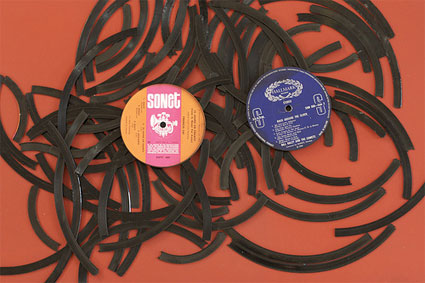 I was already half way finished with a summer night song compilation for Naturalismo when I was tagged by the wonderful folks over at When you Awake to compile a list of 7 songs for summer. After trying to make an entire mix albums worth of songs, I quickly realized that the seven I had stood on their own and no more were needed. I originally intended the mix to capture that feeling of the end of the day when the lazy golden sun turned and gave way to the bluish hue of dusk. I think the compiled list of songs still capture that feeling…
Download Edvard's Seven Songs of Summer Mix
Tracklist:
or Listen to a track or two from it here:
Audio clip: Adobe Flash Player (version 9 or above) is required to play this audio clip. Download the latest version here. You also need to have JavaScript enabled in your browser.
Unspeakably entrancing.
2.Animal Collective – Prospect Hummer
Audio clip: Adobe Flash Player (version 9 or above) is required to play this audio clip. Download the latest version here. You also need to have JavaScript enabled in your browser.
I've been listening to this non-stop over the past few weeks, I think this song and the rest of the Prospect Hummer EP are some of the most beautiful music recorded.
3. Brinsley Schwarz – Nightingale
Audio clip: Adobe Flash Player (version 9 or above) is required to play this audio clip. Download the latest version here. You also need to have JavaScript enabled in your browser.
A random find from a few months ago that I've been addicted to. Take the better harmonies of the Band but replace their country twang with more of a bluesy picking style, also has just a tinge of that sweet sweet bayou sound. Easily one of my favorite new finds of the last year.
4. Canned Heat – Going up the country (From 7″)

Audio clip: Adobe Flash Player (version 9 or above) is required to play this audio clip. Download the latest version here. You also need to have JavaScript enabled in your browser.
As cliche' as it might be, this is probably the perfect summer driving song.
5. Bill Quick – Beautiful people
Audio clip: Adobe Flash Player (version 9 or above) is required to play this audio clip. Download the latest version here. You also need to have JavaScript enabled in your browser.
Lots of conflicting information about Bill Quick online, from what I gathered, Mysterious Bill Quick was son of North-American dad and Venezuelan mum (Hm, sounds familiar…), and landed in Madrid in the early 70s, spending most of his time playing music and manufacturing leather belts and other stuff that he later sold at the popular Rastro flea market in Madrid, regardless-this is an amazing folk song and the vocals are stunning.
6. Lucky Dragons – Wooden Cave Loop
Audio clip: Adobe Flash Player (version 9 or above) is required to play this audio clip. Download the latest version here. You also need to have JavaScript enabled in your browser.
This pretty much captures where my music interests have been leading me more and more towards. I've been listening to a lot of Sacred Harp singing records lately and my favorite track is this one from 1911 where a single guy records his vocals onto multiple tracks then loops them all into this beautiful harmony. This is the contemporary equivalent.
Audio clip: Adobe Flash Player (version 9 or above) is required to play this audio clip. Download the latest version here. You also need to have JavaScript enabled in your browser.
This guy is the Caetano Veloso of Turkey.