This post has mutated several times over. What can I say, the weather has been as manic as my listening habits. Yesterday it was a collection of lost rainy day pop songs but it's all blue skies today so I scrapped that and figured what better time to try and trace the melodic past of one of my favorite semi-shadow musicians whose traces can be found all over a lot of the best albums over the past two decades. Get to know Jimi Hey, he just joined Holy Shit: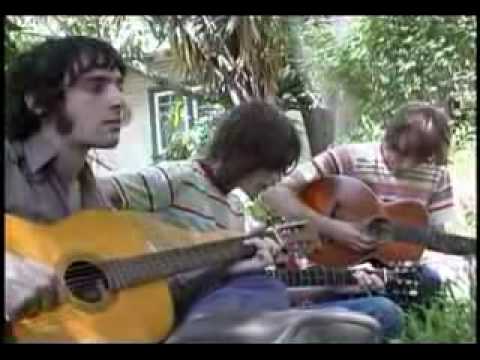 Beachwood Sparks – Canyon Ride (live version better) [2000]
Total classic
All Night Radio – Sad K. [2004]
Audio clip: Adobe Flash Player (version 9 or above) is required to play this audio clip. Download the latest version here. You also need to have JavaScript enabled in your browser.
Ariel Pink – Do it one more time [2008]
Audio clip: Adobe Flash Player (version 9 or above) is required to play this audio clip. Download the latest version here. You also need to have JavaScript enabled in your browser.
Backup vocals
Indian Jewelry – Overdrive [2008]
Audio clip: Adobe Flash Player (version 9 or above) is required to play this audio clip. Download the latest version here. You also need to have JavaScript enabled in your browser.
Melody Arrangement
Ariel Pink – Do it one more time
Audio clip: Adobe Flash Player (version 9 or above) is required to play this audio clip. Download the latest version here. You also need to have JavaScript enabled in your browser.
Backup Vocals
an oldie but a goodie:

Further – California Bummer [1994]
Audio clip: Adobe Flash Player (version 9 or above) is required to play this audio clip. Download the latest version here. You also need to have JavaScript enabled in your browser.
Vocals